Lease VS Buy at Jim Butler Fiat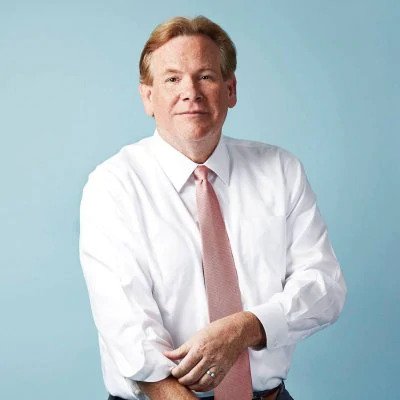 A First Time Car Buyer's Guide -- Advice from Our Company President
My name is Brad Sowers. I have been in the auto business for over 15 years and have helped thousands of buyers ranging from first time buyers to experienced pros, and from people paying cash to people that need credit help. Many first-time auto buyers have a lot of questions. This is a tool to help you with that decision process. These notes are what I see as best practices for first time buyers. This is only my opinion and you should do your own research. If you have questions, any of my staff would be happy to help you.

How do I determine how much I can afford for a lease or loan payment?

There are many factors to review in order to get a perfect number. In this case we are just going to focus on a typical car buyer who uses their vehicle for personal use. My suggestion is 20% of gross Income should be your auto expense. This would include the following: loan or lease payment,insurance, taxes, maintenance and consumables (gas, fluids, tires and brakes). Example: You make $48,000 per year, which is $4,000 per month. All of these costs should not be more than $800 per month. That is my opinion. It is a good place to start.

Here's the math:

Annual income of $48,000 per year equals $48,000 / 12 months = $4,000 monthly.

Budget for Auto Expense: $4,000 x 20% = $800

Estimated Car Payment ($450) + Monthly Insurance Cost ($75) + Estimated Gas and Maintenance cost ($100) = Est Total Auto Cost ($650). As long as the total cost is equal to or less than $800 you are good to go.

How does a credit report work and what impact does it have on my buying power?

Think of a credit report as an adult report card. This is how banks and credit unions decide if they want you as a customer. However, any issues such as late payments or heavy debt take several years to correct, not a semester. This report determines how much additional debt you can have, your credit history (how consistently you make payments on the debt you do have) and your current asset to debt ratio.

Banks and credit unions are really tough on first time buyers. They want to give as little credit as possible and always want you to have a co-signer. Your goal, if you chose to accept it, is to get the loan without any co-signer. This gives you the opportunity to build your own credit, a very critical step in your future.


The vehicle I want versus the vehicle I need?

Always a tough decision. It mostly comes down to your credit availability and your pain threshold on cost. Buying your first vehicle always brings dreams of driving that luxury SUV with every feature available with very low payments. I assure you, it is just a dream. The higher the cost, the higher the supplemental cost of maintenance, gas, insurance, consumables and taxes. Never a good mix for a first-time buyer. As a first-time buyer, think of this purchase as the first of many. Set yourself up for the auto you need and try to avoid buying above your head. You never want your auto to become your burden or the reason as to why you can't take that trip or have that iPhone you want.

New versus used?

Good question. Again, it depends on your needs. Near new or Certified Used as most companies call them are usually the best bet. They come with warranties close to what you get with a new vehicle so you are not surprised by huge maintenance expenditures. This is a great option if you are looking for a reliable vehicle. If looking at used, always ask to see the Auto Check Report and make certain you are buying from a reputable company so that you do not have any title issues. Never buy a high mileage luxury vehicle (over 80,000 miles) just because it is cheap and looks great. Trust me, there is a reason why that person traded that vehicle in. If the dealer shows you the reconditioning report and they fixed multiple issues, then maybe, but as a first-time buyer, I would stick with a non-luxury model.

Lease versus buy?

As a first-time buyer, leasing is really your best option. There are tons of calculators out there that can model this for you and you should review them. Chances are you are young, at your first or second real job and your life is probably coming at you very quickly. Ask yourself, what will change in the next 3-5 years? Will you have a different job, will you be married or have a child? All of these questions are important. They will help you determine the type of vehicle you want. If you want to buy a vehicle and plan to drive it for 10 years or put excessive miles on it, leasing is not for you. If you want to have low payments and be able to trade out with no cost to you, leasing could be for you. If you really have no clue what your life will bring in the next three years and you do not drive excessive miles (average under 12,000 miles per year) then leasing is for you.

What are my next steps?

So, you have read this, you know what you can afford, and you are ready to buy or lease a new or pre-owned vehicle. Your job is RESEARCH. There is so much information online you can spend an eternity doing research on financing and what type of vehicle. Ask your family or friends about a dealer close to where you live or work. Understand their reputation by looking at Google reviews of the business. Reviews are not the end-all; the way the business responds to them is the gold standard. Do they respond? Do they acknowledge issues and correct? That is the business you want to be a partner with. No one is perfect, but dealers that really try are the ones that will make you a happy customer.

During your visit to the store, make sure you are clear that you want the lowest possible payment with the most value for your buck. You should also make sure they know you have done your finance research (know your credit score, understand your budget, etc.) and you want to make certain your first buying experience is awesome and without a co-signer. By communicating this to them, they will work hard to get the right model in front of you.

You have picked what you think is the best vehicle. Before they sit you down in the finance office, do the research on the vehicle. Does is have a history of bad quality? If it is a new car, you can ask about any quality awards the manufacturer has earned and how they stand behind their product.

Sit down with the finance person. If everything matches your needs (monthly payment, etc.) you can sign and take delivery. If not, do not be afraid to say no. This is your life decision. Make sure it fits what you want. Sometimes you simply cannot get everything you want but you will have to decide the best payment structure you are willing to take.

Should I buy extra products in the dealer's F&I (Finance & Insurance) office that will add to the payment amount?

The first question you must ask: does it add value to my purchase or lease? Second, does it protect me from future high costs? Thirdly, can I afford it or does it compute? As an example, excessive wear and tear is an insurance option on a lease contract. Are you are tough on an auto? Do you tend to get dents and dings? Do you drive it hard and do your roads have lots of pot-holes? If you answered yes to these questions, then yes, it is worth every penny to have that coverage on a lease.

Should I buy GAP insurance?

If you are financing a vehicle for more than three years the answer is absolutely yes. GAP (Guaranteed Auto Protection) is basically an insurance policy to help you pay off your loan if you are in an auto accident. Let's do some simple math: You bought a car for $20,000 and in year two you have an accident that totals your vehicle. Your insurance company or the company of the person that hit you says your auto is worth $10,000, but you still owe $15,000. GAP pays that additional $5,000 to your bank so that you do not have any out of pocket expenses. It is cheap and a lifesaver.

Should I buy an Extended Service Contract?

If you plan on keeping the vehicle past the manufacturer warranty, the answer is always yes. Do your research on cost but be careful, only buy from a reputable source. The manufacturer usually has an extended warranty branded by them, or Ally Bank has one; these are reputable and will be around in case you need to use them.

Should I buy Tire & Wheel, Key FOB replacement and Dent and Ding Insurance?

If you are the type of person that wants to make sure you have no additional cost during your ownership, these are great products. Small dents and dings are taken care of for the life of your loan. Key fob replacements are done at no charge (today's vehicle FOBs cost over $300 to have configured and replaced), and if you have expensive tires, then yes this usually makes sense. Again, it depends on your budget and your desire to take the expenses as they come or if you are a person that feels better having coverage.

Summary for a First-Time Buyer:

-Communicate what you want upfront when you walk into a dealership.

-What cars you want to test drive

-Type of financing or lease options you are interested in

-Expected time frame for your delivery

-Do everything possible to complete the loan/purchase without a co-signer.

-Stay within your budget. Don't let your first major purchase drag you down for the next 10 years of your life.

-Find those 2-3 features you most want in a vehicle and make sure you get them.

-Remember, most of the time you are not looking for a lifetime vehicle, just a lifetime dealer.

-Take into account your driving conditions and possible future directional changes in your life.

-Develop trust with your dealership. A good dealer really do want what is best for you. They want your business for a lifetime, not just this one deal. If they make you feel otherwise, run, don't walk away.

-Take care of your purchase. Make your payments on time, and maintain the car to the manufacturer specifications (oil changes, fluids, tire rotations, etc.) This is critical for trade in value or in a lease turn in.

Determine if a Buy or a LEASE is Appropriate for You

Estimate Your Current Credit Score

Get Pre-Approved for an Auto Loan

Estimate What Your Car Payment Could Be

If You Have a Trade-In, Find its Current Value

Check Out Government Records about the Car You Are Buying & Check for Recalls

Best wishes on your first car buying experience and let us know how we can help!



*Please note: The information in this article is based on opinions and is not to be used for legal or tax advice.